Accessorizes have always been hailed as a thing that takes even an ordinary dress to the realm of extraordinary and helps you to stand out in a crowd of many people. When you visit the best saree shop Kolkata can offer you, there is a thought at the back of your mind as how to accessorize the designer wear you just brought. Fret no more and go through this easy guide listing the 5 must have items.
Feminity Of A Hand Chain Or Haathphul
Be it festivals or even day to day wear, the hand chain or haathphul as known in India has taken both east and west by storm. Any metal and any designs go well with it to give a complete and elegant look to you. You can also opt for a elaborate design for special occasions or a minimalist one for party wear.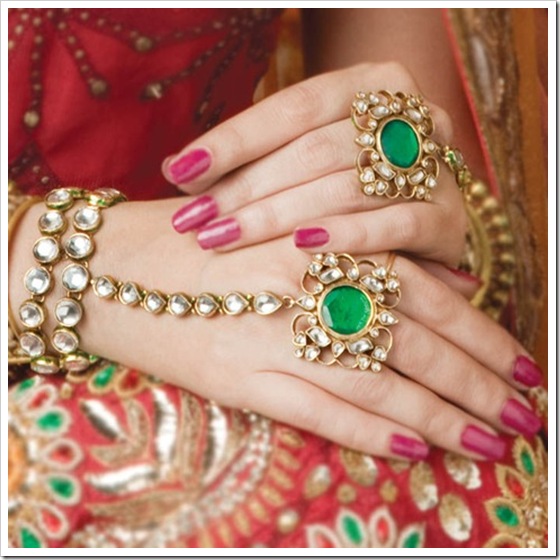 google image
Statement Necklace For Your Neck
A statement necklace is the best thing to wear with a saree. Well why only saree…, rather when you visit the best salwar shop Kolkata can spoil you with; buy a design where you can flaunt that single jewellery which will be the talking point of the evening.
Simaaya website
Arm Cuff For A Stylish Touch
An arm cuff looks extremely attractive with a sleeveless blouse and a georgette saree. They may be small and dainty ones or large chunky pieces that will stand out among the other accessorizes you may like to flaunt.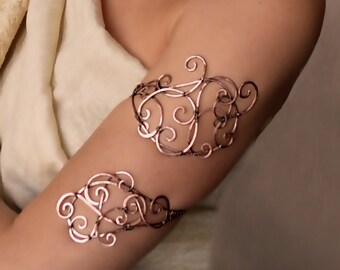 google image
The Head Piece You Like To Flaunt        
When you feel like sporting that extremely seductive messy hair look, then top the whole thing with a head piece. A head gear can be flirty and feminine, elegant and exotic, or plain and pretty. Whichever one you may choose, it is imperative that you keep in mind the attire and choose a dress accordingly and with care.

google image
Two Finger Rings For You
Two finger rings are quite the rage right now and while they are not practical for everyday office wear, you can surely wear them at the best party in town. The good thing is that your visit to the best lehenga shop Kolkata has will not be futile because these rings can be worn with an ethnic wear as well.
                                                      Simaaya website
While clothes are of great importance while wanting to look good, of equal importance are the accessorize that can definitely add some extra panache to those clothes.